VOOPOO X217 Mod, A Mod For Advanced Vapers
The
Voopoo X217 mod
is release by voopoo and woody. You can find the Woody logo on the face panel and the voopoo logo on the back. It is a dual 21700 battery mod which is also wok with the 18650 and 20700 battery with the adapter. According to the Voopoo, with their independently developed 21700 battery, it has up to 7500mmAh capacity which would be more durable for vaping.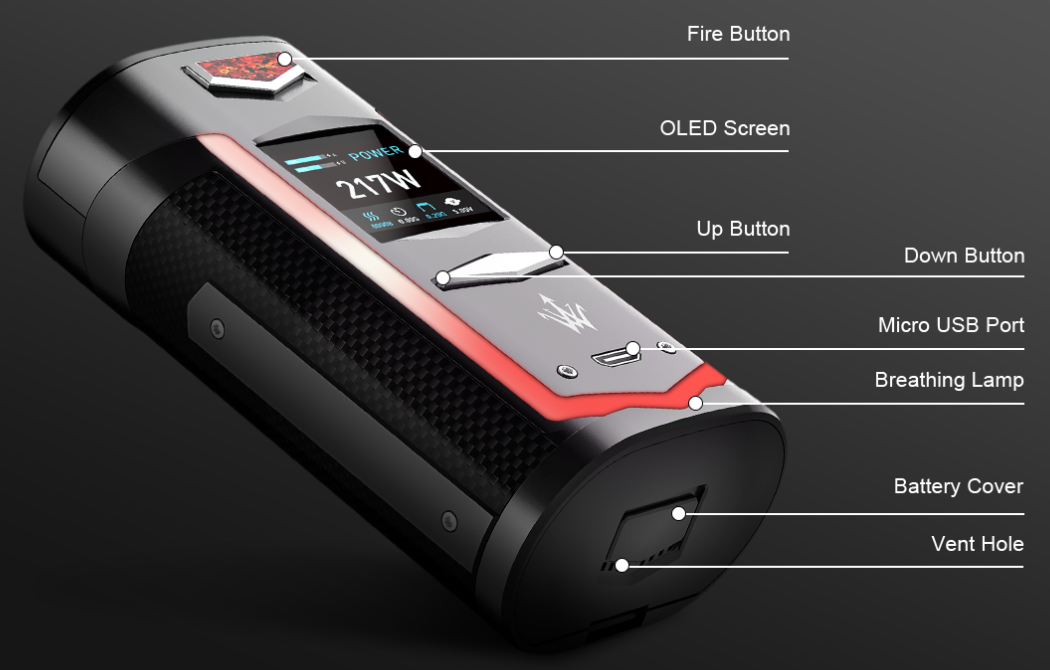 The Voopoo X217 Mod comes in a round shape with the leathers on both sides which is more beautiful in aesthetic and has the anti-sliding features when holding it in hand. On the back, there is a resin panel which makes the mod stunning as the other part of the mod is in black. On the face, it is the fire button, screen, adjustment button, and the USB port. The screen is a 1.3 inch HD TFT color screen. Around these buttons, it is the V shape LED breathing light strip. It comes with the vape mod and standby mode. The longer time you inhale, It flashes faster in vape mode. When you leave it in the standby condition, it breath gentle. The battery door adapts the spring for connection. It opened when pressing the button on the door.
The box mod equips with the GENE.FAN which is 32 bits of high-end geek customized chip, the fastest speed of ignition worldwide with only 0.01 second. It supports four modes including VW, VV, TC and customizes mod to supply more choice for vaping. Also, It has eight charging protection for safe charging.
Woody Vapes X217 TC Box Mod Details:
1. Compatible with dual 21700/20700/18650 batteries
2. V-shape colorful breathing LED light
3. Gene.Fan chipset with 217W max output
4. 1.3 inches TFT high-definition color screen & clear UI interface
5. 8 battery charging protections for the safe charging system
6. 5 colors: P-Purple Jade, P-Aurora, P-Scarlet, P-Ink, P-Prussian Blue